Click The Link Below To Go To The Hendrix Collection Part 11.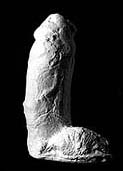 Jimi's Weapon Of Choice, By The Paster Casters: Chicago 1968.
More Hendrix Links.
THE HENDRIX COLLECTION PART 11
Check Out My List Of Hundreds Of Non-Hendrix Videos
My Video List
Photos From The Monterey Pop Festival Rehersals & Golden Gate Park San Francisco 1967.
French Hendrix Website
Univibes Article About Jimi's April 12, 1969 Performance At The Spectrum: Philadelphia, Pa.
Jimi Plays The Spectrum 1969
Are You Experienced? Hendrix Tribute Band Website With Audio Clips.

Are You Experienced?
Henke Photography Has Multiple Color Photos From Madison, Wisconsin May 2, 1970.
Click On "Concert Photos" At The Bottom Of The Menu On The Left.
Henke Photography
16 Photos From Toronto, Canada 1969
Godfrey Jordan Photography
Gimme Hendrix! Is A UK Hendrix Tribute Band. Sounds Good! Check It Out.
Gimme Hendrix!
8 Color Photos From The Timothy Leary Benefit At The Village Gate, New York City 1969.
Timothy Leary Benefit 1969